Job Searching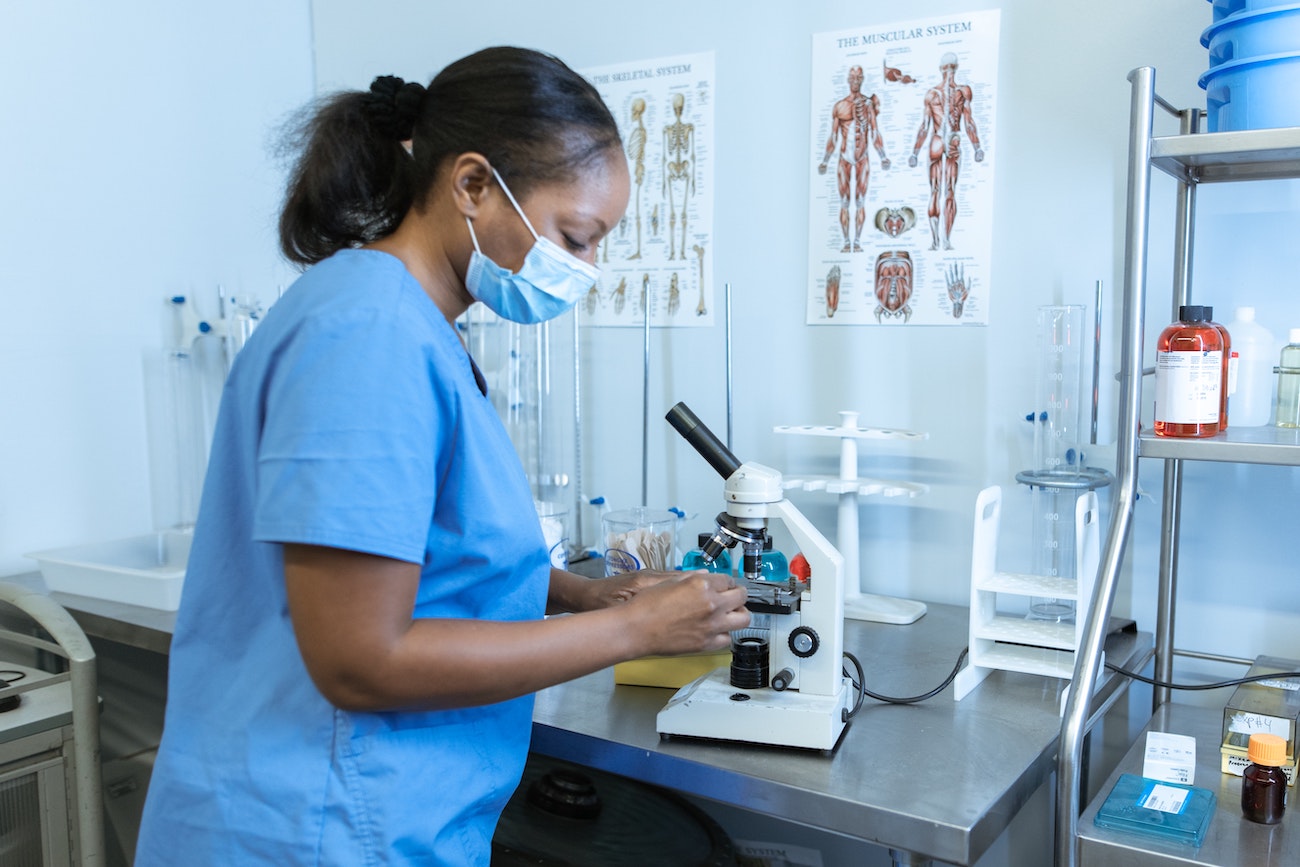 The 10 Most In-Demand Scientific and Technical Jobs of 2022
September 14, 2022
Due to the great technological growth that we see every day, STEM jobs are some of the most in-demand jobs in the market considering that many industries are reliant on new age technology like virtual reality, artificial intelligence, 3D printing and more.
As technology becomes more sophisticated, new job opportunities will arise for those with advanced technical skills. For example, Pew Research reported that since 1990, STEM employment has increased 79%.
Wondering what are the most popular jobs in STEM right now? Here is a list of the 10 most in-demand STEM jobs of 2022.
IS Analyst
As an Information Systems (IS) Analyst, you can expect to be working with different types of technologies and leading new age projects. IS Analysts also research large amounts of technology and data to develop new processes and improve workflows.
In this line of work, you can find yourself in many different sectors of an organization. Some examples of direct sectors that IS analysts can work in include healthcare, IT, financial services and many others.
The national average salary for an IS analyst in the United States is $70,407 per year.
Data Scientist
Similar to IS Analysts, Data Scientists collect large amounts of data and analyze it. What makes them different from an IS Analyst is the amount of data they collect and what they do with it. Data Scientists collect massive amounts of data and try to present findings that help their organization make important business decisions This can include looking for patterns, developing visual data graphs, creating new algorithms and more.
This line of work has become increasingly popular recently, as many companies are looking to add these positions to their teams to improve functions and to keep up with changes in their industries.
The national average salary for a data scientist in the United States is $100,560 per year.
Software Developer
Software Developers play a crucial part to many businesses due to their role designing new software and programs that can improve functions and ensure that current systems work properly.
Another reason for the high demand of Software Developers, is due to the wide variety of industries that someone in this field can work in. Some of these industries include healthcare, social media and finance. With technology improving every day, most industries are looking for ways to develop new technology and tools and having strong software developers can help them stand out from competitors.
The national average salary for a Software Developer in the United States is $85,020 per year.
Web Developer
Software Developers make the systems that computers run on, while Web Developers make the actual websites using that software. Web Developers not only focus on developing websites, but also are responsible for the technical aspects of the website, performance and capability, loading speed and more. Web Developers can even create content for sites such as adding animations, color, typography themes, videos and more.
Having a dedicated team developing an online presence can be essential for most businesses. Due to this need, the web development field is growing every day.
The national average salary for a Web Developer in the United States is $77,200 per year.
IT Manager
IT Managers act as the leaders of technological efforts at companies by overseeing network security measures, directing online operations, guiding the directions for technological efforts for the company and more.
IT Managers typically have bachelor's degrees in information science, computer science or other relevant fields. These types of degrees give them an opportunity to have a strong background in all things technology so they can work in a variety of fields.
Having such an important role at companies, IT Managers are highly sought out from companies in nearly every industry.
The national average salary for an IT manager in the United States is $151,150 per year.
Civil Engineer
Civil Engineers are trained to design and work with major transportation projects which is always needed for both major and minor cities. These projects include highways, roads, buildings, sewer systems and more.
With the variety of projects and industries, the demand for civil engineers is high. According to the U.S. Bureau of Labor, civil engineering jobs are expected to grow 8% from 2020 to 2030 with an average of 25,000 openings per year.
The national average salary for a Civil Engineer in the United States is $88,570 per year.
Mechanical Engineer
Like Civil Engineers, Mechanical Engineers are responsible for designing a wide array of different projects. Mechanical Engineers focus on power-producing machines which include engines, generators, HVAC units and more.
The outlook for Mechanical Engineers is growing every year. For example, the U.S. Bureau of Labor reports that there are nearly 17,900 yearly openings for mechanical engineering jobs. This high number is because of the variety of industries a Mechanical Engineer can work in. These industries include research and development, manufacturing, construction and more.
The national average salary for a Mechanical Engineer in the United States is $90,160 per year.
Chemist
Chemists play an important role in making new medicines and developing new products on a chemical level. Many societal advances would not be possible without Chemists, so there is typically a high demand for them. Chemists can work in a number of industries such as pharmaceuticals, cosmetics, food, manufacturing and more.
There is a common misconception that chemists must have a higher education than a bachelor's degree to obtain a job, but there are many Chemist positions that do not require a master's degree or a PhD.
The national average salary for a Chemist in the United States is $76,094 per year.
Biologist
Biologists lead the way for advancement in medical research and learning more about the natural world around us. They have a wide array of tasks like collecting samples, conducting research, performing tests and reporting their findings to help advance the study of life.
Biologists are not just limited to studying general life. Many Biologists work in conservation efforts, laboratory environments, forensics and more. Biologists are always in demand due to the variety of fields that they can work in.
The national average salary for a Biologist in the United States is $82,549 per year.
Physicists
The daily workload of a Physicist includes exploring properties and laws of science, studying theory, performing experiments and more. Many Physicists are employed through NASA, the U.S. Department of Defense, colleges and laboratories.
According to the U.S. Bureau of Labor, the employment of Physicists is expected to grow 8% between the years of 2021 to 2031 with an average of 2,100 openings per year.
The national average salary for a Physicist in the United States is $122,850 per year.
—
Are you a STEM professional and feeling lost on regular job boards? Check out STEMHUNTER, a smarter job board built for STEM professionals.