Job Searching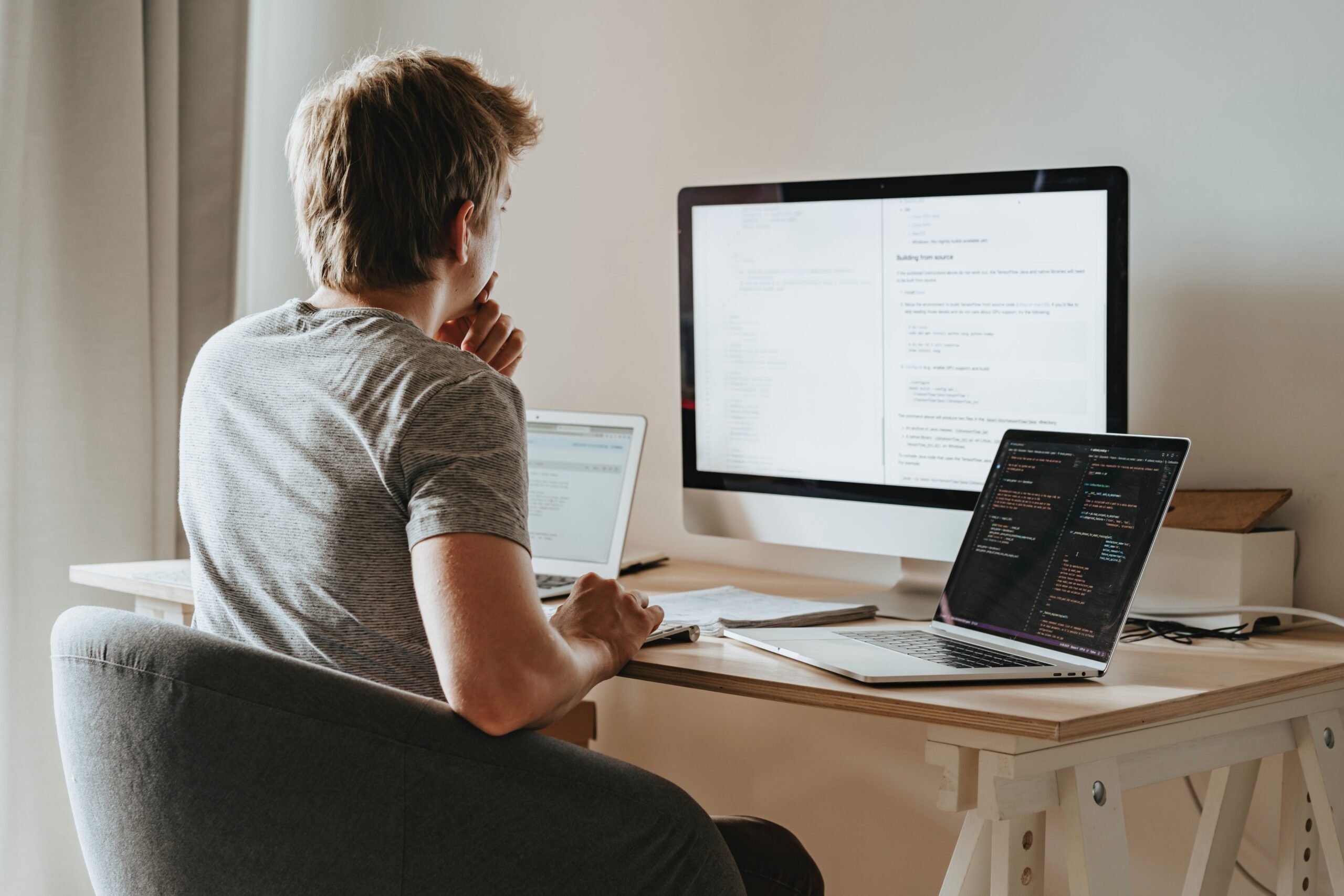 15 STEM Jobs For Recent Graduates
March 23, 2022
Students who are prepared to enter the job market have an important decision to make about what occupation will be their first step in their career. Jobs in science, technology, engineering and mathematics (STEM) fields are great initial opportunities for recent graduates across a variety of different major categories. Additionally, these fields are growing! According to the Bureau of Labor Statistics, STEM jobs are expected to grow 10.5% between 2020 and 2030 compared to 7.5% growth for non-STEM jobs. This could mean over 1 million more job openings spanning 10 years! Check out these 15 jobs that could be your way into a STEM career.
1. Laboratory Technician
For those interested in pursuing a career in the sciences, an entry-level laboratory technician position is a great starting point. Lab techs are exposed to a number of different sample types, collection techniques, scientific instruments and testing methods within a dynamic working environment. Lab technicians are able to move up within the ladder and advance into a Senior Laboratory Technician position and additionally grow into other scientific disciplines such as a chemist or associate scientist role.
2. Software Engineer
If you are looking for an exciting and dynamic industry, and ample career growth, the technology industry may be a great option for you! Entry-level software engineering roles offer a great opportunity for recent grads to learn new skills, get hands-on experience and understand the entire software development lifecycle. The career outlook for these positions is also good, with starting salaries being on the higher end for most entry-level positions and opportunities for advancement within the field.
3. Research Assistant
A great way to get your foot in the door in the research and development field is to get started as a research assistant. In this role, you may perform experiments and tests following specific guidelines as well as collect and analyze data to find results. Following this role, you may pursue career growth as a research associate or research scientist and define further what specific areas you are most interested in studying.
4. Jr. Staff Accountant
For graduates who are ready to learn accounting and financial principles through hands-on experience, a Jr. Staff Accountant role may be a great entry-level opportunity. This position's daily tasks include preparing financial statements, updating accounts receivable, processing invoices and assisting with other financial duties. Individuals in this role will get real-world experience working in a business setting and gain valuable knowledge concerning accounting principles, policies and legal requirements. This first career step can lead into opportunities for growth and ultimately a lifelong STEM career in accounting.
5. Registered Nurse
Healthcare is a growing industry with great entry-level opportunities, including registered nursing positions. A career as an RN can be rewarding, as these individuals are responsible for a range of different patient services. These positions also offer a range of work schedules and sometimes have the ability for travel. Registered nurses have the ability to grow their career within their discipline or move into another role that utilizes their skills such as a nurse educator or clinical manager.
6. Jr. Information Security Analyst
As the world becomes more reliant on technology in our work, school and daily lives, data security is becoming increasingly important. A great role to get started in this field is a junior information security analyst. In this role, you can get exposed to a wide range of data security procedures, protocols and tools to help an organization avoid cyber threats. There are many tech jobs that you can move into within the data security field following his role, including cybersecurity analyst, penetration/vulnerability tester and potentially working your way up to a chief information security officer later in your career.
7. Financial Analyst
Do you enjoy working with numbers and identifying results that tell a bigger story? A job as a financial analyst may be for you! In this role you can expect to analyze financial statements, provide recommendations and prepare reports for your organization. Career growth from this role, can include paths in finance, such as, financial manager, business analyst, or continuing into a senior financial analyst role.
8. Project Coordinator/Jr. Project Manager
For organized self-starters who enjoy communicating with different groups of people, project management is an excellent job for recent graduates. Starting as a project coordinator or junior project manager, you will work with internal and external groups to keep the project moving. You may organize project tasks, answer basic customer questions and serve as a liaison for your company to the customer. From this, you can move up within project management and attain certifications within the field.
9. Web Developer
Students with or without degrees in Computer Science can enter the exciting career path of a Web Developer. With many online, bootcamp and employer-taught programs, this job for recent graduates is available for grads from a number of different major disciplines. As a web developer, you will be responsible for building, supporting and optimizing various web projects. This is a great career path for those who are lifelong learners, enjoy problem solving and have a good attention to detail.
10. Data Analyst
A career as a data analyst can be rewarding. In this role, you can utilize technical skills to extract data sets, create useful reports and present findings to management teams so they can make informed decisions. Starting a career as an entry-level data analyst can lead you to many different career paths. Some of this career growth includes moving into a data scientist position, progressing into management levels as a data analyst, or moving into a more specialized position such as a health care analyst.
11. Engineering Analyst
Engineering is both an exciting and broad STEM Career. While many engineers define their specialty earlier in their education, there are still opportunities to get into the field following graduation for those that did not study engineering. One of those ways is as an engineering analyst. This position uses data to improve processes and propose solutions to management to help the project get underway efficiently. From here, engineering analysts can move into a project management position or into other engineering roles with additional education or certifications.
12. Biological Technician
If you are interested in science, a career as a biological technician might be something you'd enjoy! Biological technicians are responsible for performing important laboratory tasks to ensure that processes are being executed effectively. In this occupation, it is helpful to have good organizational and observational skills as well as an excellent attention to detail. In this field, career growth can include moving into the biology field as a biologist or into the medical field as a medical laboratory technician.
13. IT Support Technician
Starting off a career as an IT support technician is a great way to get experience in the technology space. This job is an essential function at many mid-size and large corporations. In this role, you will work with others to troubleshoot technology issues and upgrading company hardware and software. This role also requires excellent communications skills, as IT support technicians work with a variety of internal and external groups to communicate issues, processes and solutions. From this career, you can pursue tech jobs in cyber security, management or cloud/system administration.
14. Project Engineer
Another way to get into the engineering space is by starting your STEM career as an entry-level project engineer. Some companies may require that you have your Professional Engineering license and/or internship experience, but many have programs designed to develop entry-level employees' skills and expose you to multiple areas of the business. This is an excellent position to get on-the-job experience and explore areas of engineering that you may want to specialize in later in your career.
15. Jr. Network Administrator
Junior network administrators have an important role in keeping a company's computer network running efficiently. This role is responsible for maintaining and fixing company hardware, continually improving the network and teaching others how to use the systems. This tech job offers a range of career development options including moving into a management role or advancing into more sophisticated information technology positions.
There are many other careers in STEM that you may want to explore. Search entry-level careers and more on STEMHUNTER!