Job Searching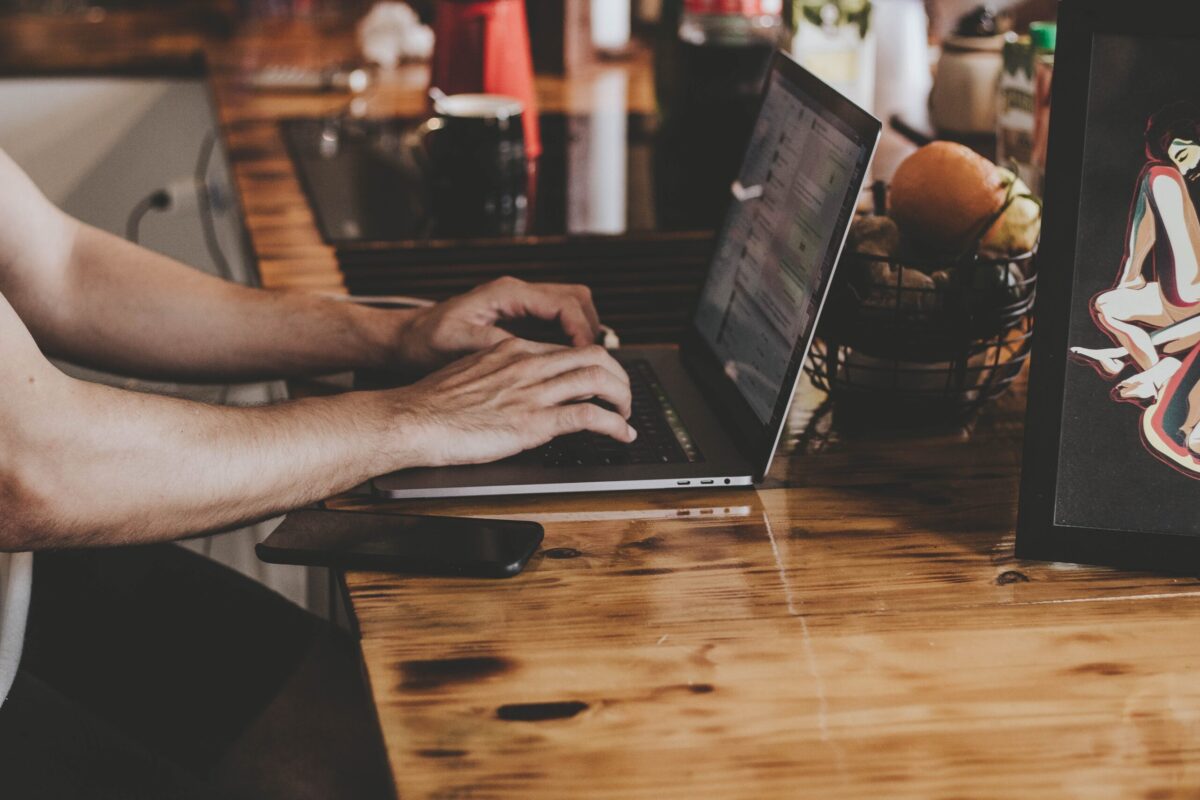 Five Professional Certifications to Get Into STEM Fields
December 9, 2022
Many professionals around the world are looking to improve their career development, whether it is for moving into leadership roles, becoming more attractive on their resume, or simply improving their work skills. For example, Lorman reported that 61% of adults in the U.S. are currently seeking career development opportunities when looking at job postings.
A great way to advance in your professional development is to receive a professional certification in a certain skill or field of work. Certifications are not just present in STEM fields, but are also seen in almost every other industry of the professional world.
Even though it is not required, many employers often help or completely cover the cost of certification exams to help improve the professional development of their employees. According to Robert Half, nearly 94% of companies cover all or some of the cost of professional certifications for their employees. This is a great perk that employees should take advantage of if their company offers it.
Gaining certifications will not only make you more qualified for more roles, but it can also lead to an increase in pay, change in position and can show your current employer that you are dedicated to advancing your career. According to Dice, a STEM professional who receives a professional certification will earn $12,000 a year compared to their counterparts who do not receive a certification.
Read below to read about the most in-demand professional certifications by employers in the STEM industry.
Lean Six Sigma Green Belt
The Lean Six Sigma Green Belt Certification (CSSC) is a certificate for professionals that have at least three years of work experience that would like to demonstrate their knowledge of the process of Six Sigma which involves statistics and data to reduce errors in workloads.
The Six Sigma certifications do not end at just the "Green Belt". Professionals are able to expand their knowledge and earn more 'belts' that can represent their career development and expertise in this space. Just like karate, the highest level a professional can earn is a Lean Six Sigma Black Belt.
One of the careers that Six Sigma certifications is most in-demand for is project management. This field encompasses a large range of industries which includes healthcare, IT, finance, manufacturing and more. According to Invesis Learning, nearly 52% of job postings for project managers in 2022 require a CSSC. Without a certification in Six Sigma, a job seeker could find themselves outnumbered by more attractive candidates and risk being unsuccessful in a job search.
The Lean Six Sigma Green Belt certification program is estimated to take between two to seven weeks to complete and the Black Belt certification program takes around one to three months to complete. Many universities around the U.S. offer classes and study sessions for professionals to obtain these certifications.
Project management is not the only profession that utilizes and prefers a CSSC. Other roles include data scientists, computer engineers, process engineers and more due to the nature of their work.
Cisco Certified Internetwork Expert
Another in-demand certification in STEM is the Cisco Certified Internetwork Expert (CCIE) certification. This certification involves a series of technical assessments for networking individuals. This certification program allows information technology professionals to demonstrate their skills of designing, building, implementing, troubleshooting and maintaining high-level networks.
Cisco offers a wide range of specifications for this certification to best fit the career path or industry that a professional may be in. Some of the specific certificate tracks include security, enterprise infrastructure, data centers and more. Cisco also offers four levels of certifications to allow professionals to continue their development and further their knowledge in this space.
According to a survey from Indeed, 82% of participants said the CCIE certification helped their career progression and 92% answered that the certification helped them find a better job in their preferred industry.
It is estimated that these types of certifications take around three to six months of studying for successful completion.
The roles that would benefit most from this type of certification would be information technology professionals, computer scientists, network technicians and more.
AWS Certifications
Many computer scientists around the world are completing certification programs through Amazon Web Services (AWS). According to Amazon, more than 400,000 professionals hold an active AWS certification. certification.
AWS certifications heavily focus on cloud computing where companies can design, deploy and manage applications in a cloud setting instead of a physical hard drive or computer. This allows for more work being able to be done across multiple locations without the worry of data being lost through malfunctions of physical equipment.
Like other certification programs, AWS offers a wide range of paths of certifications that professionals can achieve and earn depending on their career level and specialty. Some of these certificates include DevOps engineering, data analytics, machine learning and many more.
It is estimated that a single AWS certification takes 80-120 hours of studying while working a full-time job which equates to about three months before the exam is taken.
Some roles that you can benefit from having an AWS certification are solution architects, cloud account managers, cloud developers, SysOps administrators and many others.
OSHA Lab Safety Certification
A certificate that not only improves your professional development, but also keeps you safe in the laboratory is the Occupational Safety and Health Administration (OSHA) Lab Safety Certification. This certification program teaches laboratory professionals how to keep themselves and others safe while working with potentially toxic and harmful elements at work.
Working in a lab setting can be potentially life threatening if you are not aware of the proper regulations and actions to take while working. Nature, a scientific publication, featured a study regarding lab safety issues and the results were astounding. According to the study, only 40% of lab personnel were wearing personal protective equipment (PPE) at all times at work. It also found that 25-38% of lab personnel have been involved in a type of accident or injury that was not reported to their direct manager.
Having this certification not only keeps yourself and others safe, but also allows employers to have a sense of ease for safety when they have an employee that is properly educated in lab safety. An employer is also more likely to hire a job candidate that is aware of safety problems compared to a candidate that is not familiar due to liability and financial reasons.
Consider this certification if you work in biology, chemistry, pharmaceuticals or any other field that works in a laboratory setting to ensure that you do not accidentally hurt yourself or others at work.
Principles and Practice of Engineering
Engineering is a broad term since there are so many different specializations that someone can go into, but there is one certificate that can be obtained by any engineer. The Principles and Practices of Engineering (PE) is a certificate that can be earned after a professional has demonstrated knowledge of engineering and has also completed experience in the professional world of engineering.
According to the National Society of Professional Engineers, this is the exact timeline for someone that wants to complete a PE certification:
Earn a four-year degree in engineering from an accredited engineering program
Pass the Fundamentals of Engineering (FE) exam
Complete four years of progressive engineering experience under a PE
Pass the Principles and Practice of Engineering (PE) exam
Earning a PE can be lengthy process, but it can be very worthwhile in the end. Having a PE could lead to more leadership positions, more complex projects and a possible increase in salary. According to the American Society of Mechanical Engineers, engineering professionals with a PE can earn up to 13% more in salary compared to an engineer that does not have that certification.
Having a PE also gives you the ability to be able to official sign and seal documents with a PE symbol. Even though this could mean more liability for your work, it can be very fulfilling and can show employers that you are a trusted employee which could lead to more promotions.
If you are considering a path where you would like to teach engineering classes at a public university, you may be required to have a PE. Some of the states that require a PE for university level teaching are Arkansas, Kentucky and Missouri.
A PE is not required by all engineers, but it can be an official certificate that helps you stand-out in the job market and can help you obtain your dream job in engineering with its value and demonstration of skills.
—
Obtaining professional certifications is a great way to improve your skills, demonstrate your talents and keep you safe and secure in the workplace.
Looking for a new job in STEM? Check out STEMHUNTER, a job board specifically designed for STEM professionals and their needs.
---