Job Searching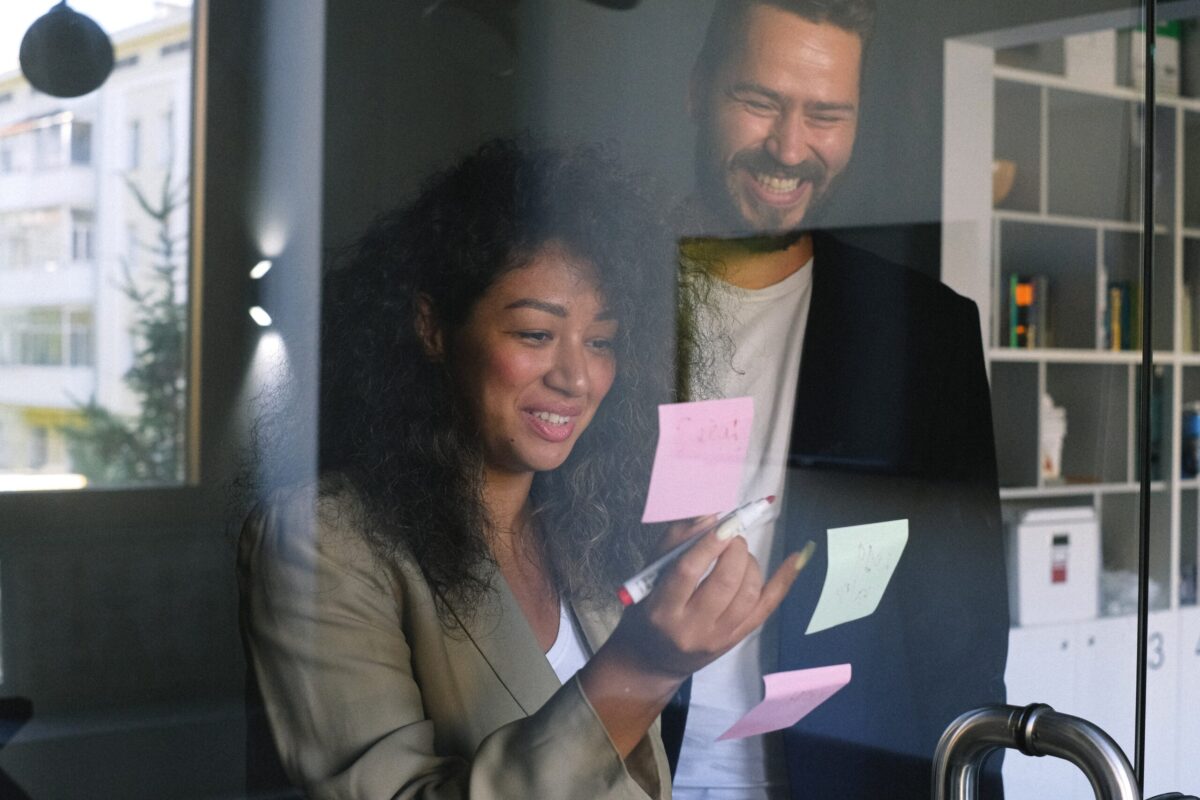 Four Game-Changing Soft Skills For STEM Professionals
October 24, 2022
When putting together your resume, it is easy to get overwhelmed by making sure that all your technical skills, education and previous work experience are listed properly. Many job seekers in science, technology, engineering and math (STEM) fields, which traditionally require technical hard skills, often overlook the soft skills section of their resume.
Soft skills are the personal characteristics that help you interact and effectively work with other people. Soft skills can include traits such as being an effective communicator, possessing self-confidence, being analytically minded and more.
While it is important to portray your strong education and excellent technical skills, you may not be able to effectively execute them in the workplace if you do not have a powerful range of soft skills. According to the Stanford Research Center and Harvard University, 85% of job success comes from soft skills alone, while only 15% of work success comes from technical skills.
Consider developing these game-changing soft skills below to improve your resume and help you stand out from the crowd.
Teamwork
One of the most valuable soft skills that a job seeker can have is a strong sense of teamwork. No matter what role or position you work, at some point you will be required to participate in a group setting with your coworkers. Forbes has recently reported that more than 50% of workers in the U.S. rely on collaboration to get their job done.
To develop your teamwork skills, consider embracing yourself more into group work or offer your services to lead projects and help others. Volunteer for team-based activities and push yourself out of your comfort zone to develop your collaboration skills. As a technical professional, evolving these skills will make you a more well-rounded employee and will enable long-term success as you grow in your career.
Organization
Keeping an organized mental, digital and physical space is important when working in STEM industries. Without organization, projects and work can be forgotten about, often directly impacting your work performance.
For example, you may be looking for a job in the IT field. When working in IT, you are likely going to be asked to handle different projects, work with several customers at a time, figure out different solutions and more. Having so many tasks to keep track of requires a strong sense of organization. If you are unable to complete these jobs in an organized and timely manner, this can directly affect the way that your manager views your work ethic and can hinder overall performance.
If you are looking for ways to improve your organization, consider these tips:
Create a clean workspace
Clearly write out and plan goals
Make a list of projects
Use a calendar or planner
Take effective notes during meetings
Adding these small tasks into your workday, can make a big difference in keeping you organized throughout your workday.
Time Management
Development Academy has recently reported that only 18% or workers have a proper time management routine which means that an astounding 82% of workers function without one. With such a high number of workers not having a proper time management routine, hiring managers are looking for job seekers that hold this very valuable and sometimes rare soft skill.
As an example, working in a lab requires a lot of time management skills. In a role such as a scientist, you may be required to oversee multiple experiments, help others with their projects, report your findings and many other tasks. Juggling all of these responsibilities can be overwhelming, but establishing effective time management skills can help you manage a large amount of tasks.
To develop your time management skills, consider making a list of all your projects, prioritize the ones are the most time sensitive and create a daily plan of how much time you are going to dedicate to each project. Additionally, consider utilizing a planner or keeping your calendar up to date. Block off time in your day to work on projects in advance to prevent your day from getting bogged down by meetings. These practices can lead to a more effective day and improve your time management skills.
Attention to Detail
Crossing items off and getting your work done is important, but making sure that your work is accurate and complete can be even more important. Having attention to detail is a crucial soft skill that many employers look for in STEM roles.
Attention to detail is especially important to those working in industries that require specific technical skills, such as the computer science field. With this type of work, you will be dealing with long lines of code and complex problems. When working on projects such as these, it is easy to make a small mistake. Without a good attention to detail, it may take time to figure out a small problem in a line of code. This can put the rest of your work on the backburner and could possibly cause significant delays for both you and your team.
Here are some effective ways to improve your ability to pay attention to details in your work:
Re-read and check over your work multiple times
Decrease the amount of distractions present
Try to avoid multitasking
Take breaks during work
These practices are easy to implement into your daily routine and can significantly improve your work quality when you take attention to detail very seriously.
—
Consider adding your top soft skills to your resume to let potential employers know that you are a top-tier candidate for their job opening.
Looking for your next STEM career? Check out STEMHUNTER, a job board specifically designed for STEM professionals.