Resume Advice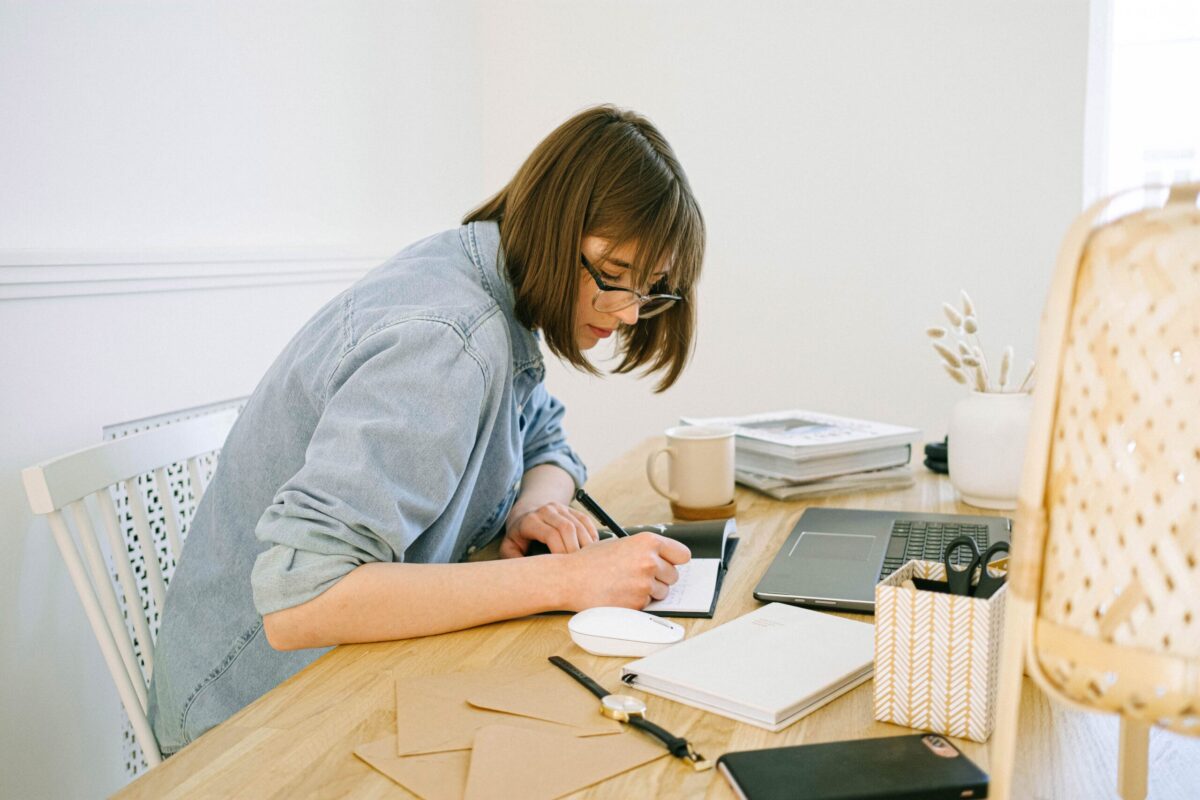 Spring Cleaning: How to Tidy Up Your Resume 
March 8, 2023
The warmer months are approaching, and spring cleaning will be a top priority for most. Spring cleaning does not have to only affect a home and physical space, but a fresh overhaul can also be done to a resume!
It is recommended by CNBC, that professionals update their resume every six months to a year in case of new opportunities that may arise. Updating a resume regularly helps make sure that the resume is accurate and showcases all recent achievements that may be desirable for a potential future employer. Refreshing a resume can also make it easier on a candidate, who can avoid having to do a massive overhaul for their resume when entering the job searching market.
However, some professionals may be at a point in their career where they are not interested in changing jobs. In any case, it is a good idea to consider keeping it updated in case anything changes. According to the U.S. Bureau of Labor Statistics, an employee changes their job every 4.2 years on average.
Read below to learn more about how you can tidy up your resume for future job searching success.
Add Relevant Information
The main goal of a resume is to show an accurate and quick snapshot of an applicant's professional experience and achievements. CareerBuilder found that 24% of recruiters spend 30 seconds or less looking at a resume. This means a resume needs to be thorough, but get directly to the point.
A resume should be clear and concise, so job seekers should try to highlight the most relevant information in a resume. For example, accurately detailing job responsibilities is a must, but including extra-curricular activities from over ten years ago may not be the best idea to include.
Here are some more examples of relevant information to include in a resume:
Positions and job descriptions that are relevant
Education
Key skills
Certifications, languages and/or professional achievements
It is also important that candidates make sure to take out any information that may not be relevant anymore. For example, a resume may not have been touched since applying for jobs in early college which may include jobs that were had during high school. Once college has been completed, or it has been many years since high school, having those experiences are not necessary to include on a resume. Employers will want to see relevant information and will likely not place as much importance on work that was done many years ago.
Update Contact Info
One of the most important factors of an effective resume is that the contact information is directly next to, or under, the candidate's name and title. Contact information will likely include the candidate's valid phone number, email address and location. It is important for recruiters/hiring managers to know where a candidate is located, even when dealing with remote roles, as time zones may be a factor of employment.
In case there has been a recent move, make sure that the location is correct on the resume. Having a full address is not necessary to have a standout resume. All that is needed to be listed is city and state.
Also, candidates should consider having a professional email listed on their resume. A professional email should include some iteration of a name and maybe some numbers. Some examples of emails to avoid using include, "[email protected]" and "[email protected]." Unprofessional emails such as these may convey to the hiring manger that the applicant is not serious or professional when it comes to job searching.
Additionally, it is best to avoid using emails that are associated with colleges/universities as this can convey that you are enrolled and be potentially unavailable for full-time work. Candidate's will also want to refrain from using a work or company-sponsored email address on their resume when job searching. The best practice is to have a professional, personal email for job searching purposes.
Check All Grammar
Utilizing proper grammar is a necessity when crafting a resume that could result in landing a dream job. According to Zippia, 59% of recruiters will automatically reject a resume if it contains improper grammar and spelling. Candidates should consider following grammar best-practices and asking a trusted colleague to review their resume for spelling and grammar errors.
If there is a job listed on your resume that is being done presently, it is best that the descriptions are written in current tense. For example, it would not make sense if a candidate were currently at an engineering job and described it on their resume as, "helped and recorded measurements." It should instead read, "helps and records measurements" since it is being done in the present. If the work was being done in the past, the first description would be accurate.
Here is a grammar checklist to review a resume with:
Use correct verb tenses
Utilize accurate spelling
Make use of capital letters
Check for correct punctuation
Avoid run-on sentences
Look out for incomplete sentences
Going over a grammar checklist such as this when reviewing a resume can be the reason that sets an individual apart from other candidates in the screening process.
Keep It Simple
Sometimes it seems that bigger is better, but that is not always the case for resumes.
The best way to format a resume is to make sure it is detailed, but also very simple for the recruiter or hiring manager that will be reading it.
Since a lot of recruiters spend such little time screening resumes, they most likely will want to get right to the skills and experience of a candidate as it relates to an open position. Having a resume that includes a headshot, flashy borders and hard to read fonts may immediately turn a recruiter away.
Additionally, simplicity can help your resume work well with recruiting software. According to Forbes, up to 75% of resume can get rejected from an applicant tracking system (ATS) due to the software not being able to read or parse the resume. This can be due to complex fonts and pictures. If a resume gets rejected from an ATS system, there is a chance that it will not be reviewed by a recruiter, which means the applicant will not get screened for the job at all.
Here are some quick ways to keep a simple resume:
Include name and contact info at the very top
Do not include photos
Utilize common fonts (Ex. Times New Roman, Calibri)
Keep the same font size throughout (Ex. 12 pt.)
Place work experience above education
Making these small adjustments can help a hiring manager be able to understand a resume easier and speed up the hiring process overall.
—
Cleaning up and simplifying a resume periodically can be the key step in your next job search without the headache of having to completely overhaul a resume in a short amount of time.
Looking for your dream STEM job? Check out STEMHUNTER, a job board specifically designed for STEM professionals.