Job Searching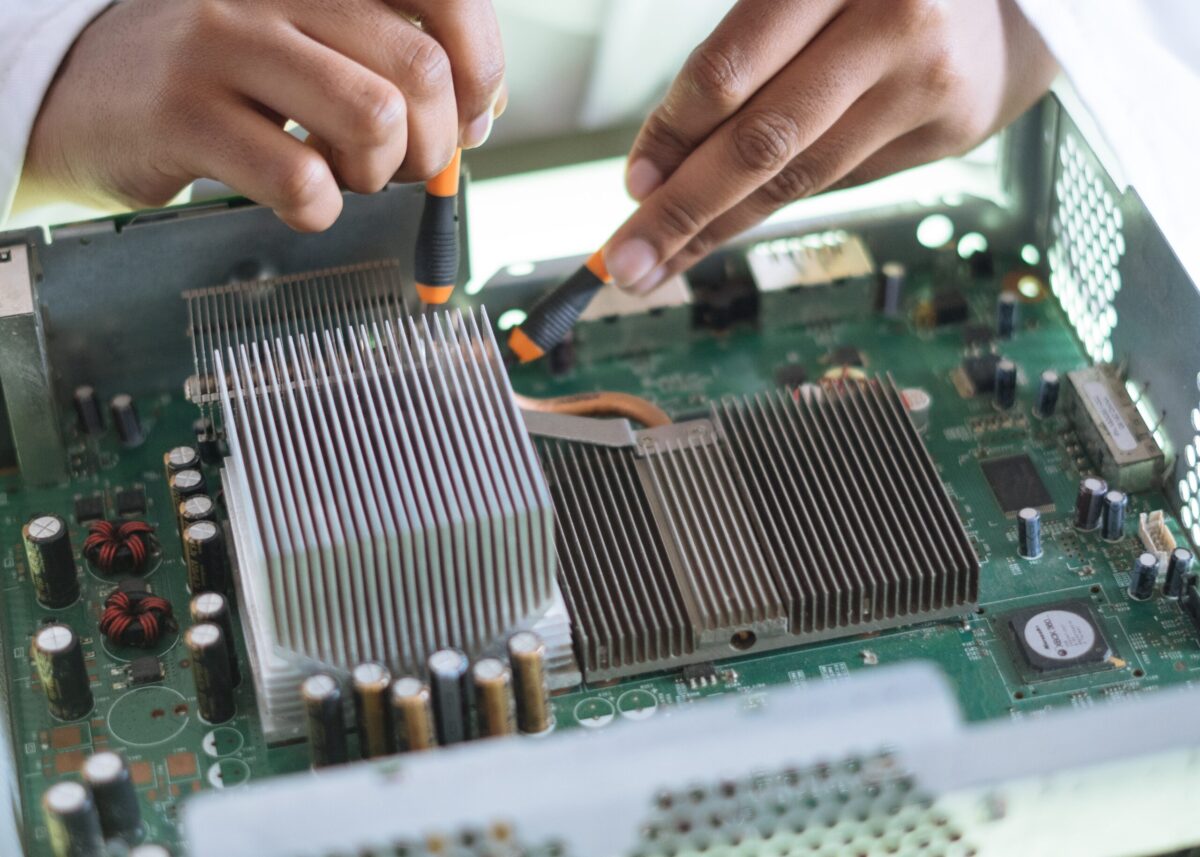 Jobs in Tech That Are Not Necessarily in The Tech Industry
February 9, 2023
Many workers in the technology space have become weary and uncertain with their positions due to the current state of work in the industry. According to Layoffs.fyi, since 2022, over 300 tech companies have conducted layoffs which have affected nearly 97,000 workers. Amid these massive layoffs and reductions in staff, many job seekers are looking to different industries for their next career move.
The tech industry is not the only space for these aspiring professionals, as there are many other industries that can meet their needs and provide a satisfying career. Read below to learn more about these growing opportunities.
Finance & Accounting
Finance and accounting roles often require gathering, analyzing and reporting numbers and data, which is where tech professionals come into play for this industry.
One of the most sought-out positions for accounting and finance companies to fill are data analysts. Some of the responsibilities of this role include gathering information on mutual funds, stocks, bonds and more. It is estimated by the Bureau of Labor Statistics that there is going to be a career outlook increase of 23% from now until 2030.
Another tech job that is in high demand in the account & finance space is cybersecurity roles. Having evolving technology at our fingertips is great, but it can also cause wide-spread security concerns, especially in this sector, with the large amounts of confidential information that is dealt with daily. The estimate of outlook for cybersecurity is 35% by 2030, which is a much greater job outlook compared to most jobs.
Also, with most of the work for data analysts and cybersecurity professionals being done on a computer, many companies are offering fully remote roles all over the U.S.
To learn more about securing a data analyst role, check out this blog here.
Here are some other tech jobs that job seekers can find in the finance and accounting industry:
Artificial intelligence
UX design
Automation engineer
Full stack developer
Consider these tech jobs in finance and accounting to accelerate your career and professional development.
Manufacturing
When thinking of the manufacturing field, many could think of manual jobs that require a lot of physical work. Even though there are many "blue collar" jobs in manufacturing, there are also thousands of tech jobs in this industry.
Manufacturing is one of the biggest assets to the world economy. According to the National Institute of Standards and Technology, the manufacturing industry contributed $2.3 trillion to the U.S. economy in 2021, which accounted for 12% of total U.S. gross domestic product (GDP).
To be able to build and pour these manufactured products, they first need to be designed. To be designed, there needs to be software which is where tech professionals come in. Many manufacturing companies use systems like SOLIDWORKS, AutoCAD, Siemens and more to design their products and tools. With all these different types of software, tech professionals are needed to ensure these systems are properly working.
Here are some tech jobs that job seekers can find in the manufacturing industry:
CAD specialist
Technology management
Manufacturing technologist
Software engineer
IT associate
These types of careers can help candidates gain knowledge, professional development and a new perspective, for a sometimes-misunderstood industry.
Healthcare
While the needs for tech software and companies often vary with the economy, healthcare is always needed no matter what economic state is present. Typically, doctors, nurses and caregivers support patients directly, but tech workers are needed behind the scenes to ensure that necessary programs and systems are running properly to ensure the proper healthcare of others.
The U.S. Bureau of Labor Statistics found that IT professional careers will grow over 11% between now and 2028, which is significantly higher than most occupations. The only problem with that statistic is that there is a shortage of healthcare IT professionals. This shortage is to the point where over one third of hospitals report having vacancies and looking to fill these critical roles. Due to this shortage, technology professionals can expect there to be numerous job postings available.
Being an IT professional is not the only tech career available in healthcare. Here are some tech jobs that job seekers can find in this industry:
Health information technician
Medical coder
Systems analyst
Health IT instructor
Health services administrator
Having a career in healthcare can be fulfilling for tech workers with these high sought-out positions.
Government
With the sweeping tech layoffs, many government sectors are targeting these affected workers and many others in the tech industry. According to GoGovernment.com, there are over 79,000 IT professionals in the government sector alone. With increasing technology, there are plans to add thousands more jobs to support government programs and protect national security.
These types of jobs are not only for national government. To be considered a government employee, a professional could be working for local, state or federal government. Being a government employee can also provide great benefits. Some of the perks that are offered to government employees include:
Health insurance
Short-term and long-term disability
Retirement benefits
Volunteering
Social Security and pensions
These benefits can be provided for not only just the employee, but also can be provided to significant others and children.
Here are some more jobs that tech professionals can get in the government sector:
Systems analyst
Networks operations technician
Computer engineer
IT support desk professional
Computer programmer
A career in the government is not only fulfilling but can provide great benefits and experience for any tech professional.
—
Tech companies are not the only destination for tech professionals. These industries and many others are hiring more than ever for this type of work.
Looking for your next great STEM career? Check out STEMHUNTER, a job board designed specifically for STEM professionals.