News & Updates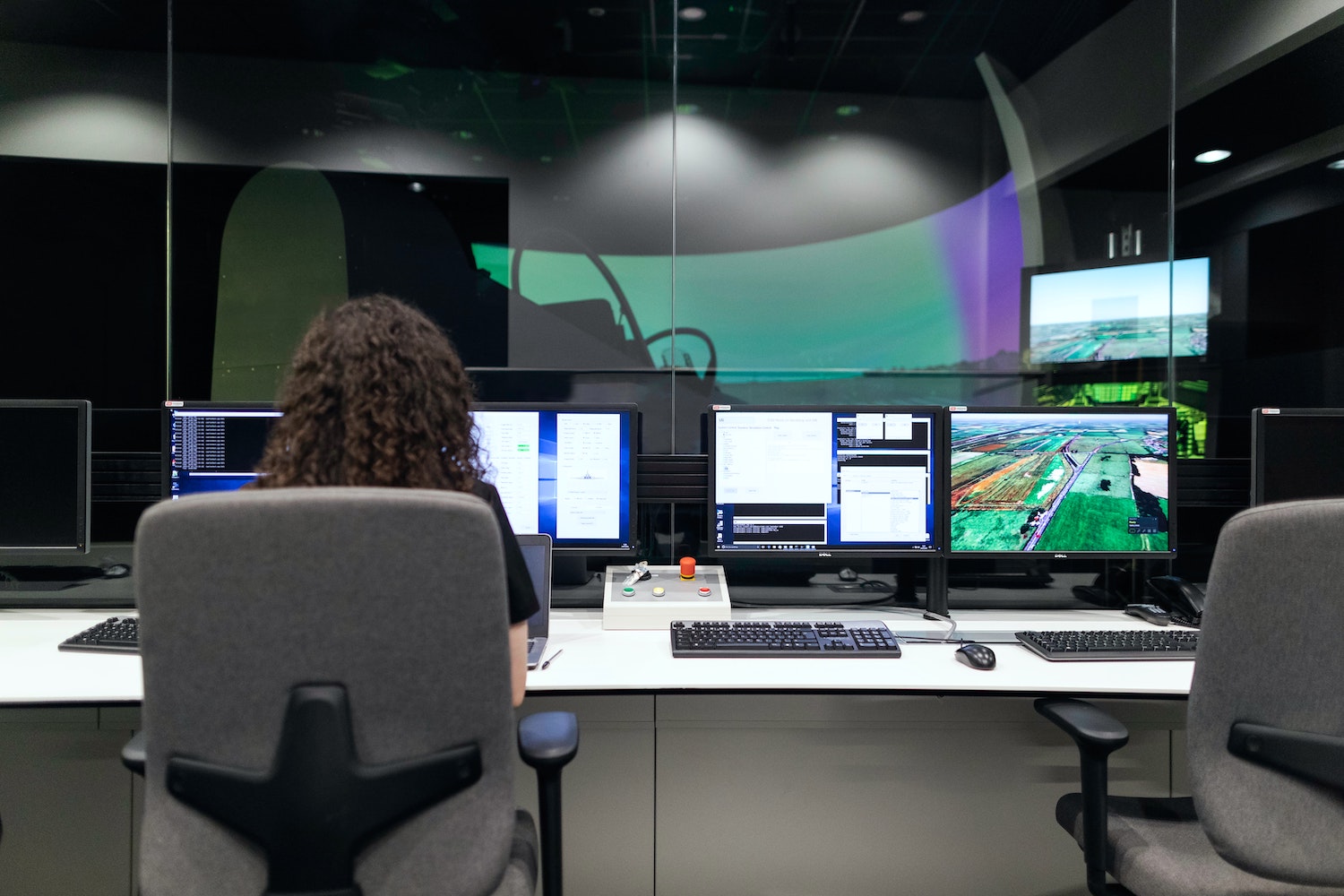 The Latest Innovations in STEM
September 20, 2023
STEM (Science, Technology, Engineering, and Mathematics) is a rapidly evolving field that continues to shape our world. In this article, we will explore the latest innovations in STEM and how they are revolutionizing various industries. From advancements in technology to breakthroughs in science and engineering, these innovations are paving the way for a brighter future.
Understanding the Current Landscape of STEM
Before delving into the latest innovations, it is crucial to grasp the current landscape of STEM. In today's world, technology plays a pivotal role in every aspect of our lives. With the rise of smartphones, artificial intelligence, and the Internet of Things, our society is becoming increasingly interconnected and reliant on innovative solutions.
Furthermore, the integration of technology in various industries has opened up new avenues for growth and development. Whether it's healthcare, transportation, or finance, STEM has become the driving force behind innovation and progress.
STEM, which stands for Science, Technology, Engineering, and Mathematics, encompasses a wide range of disciplines that work together to solve complex problems and drive advancements in various fields. It is a multidisciplinary approach that combines scientific inquiry, technological innovation, engineering design, and mathematical reasoning.
STEM professionals are at the forefront of innovation, pushing the boundaries of what is possible. They develop new technologies, design sustainable infrastructure, analyze big data, and find solutions to global challenges such as climate change and healthcare disparities.
The Role of Technology in STEM
Technology has forever changed the way we approach and solve problems. In the realm of STEM, it has enabled us to push boundaries and expand our understanding of the world. From powerful computational tools to sophisticated data analysis techniques, technology has made complex tasks more manageable and efficient.
For instance, in the field of medicine, technology has been instrumental in the development of life-saving treatments and interventions. With the advent of robotic surgery, doctors can perform intricate procedures with enhanced precision, minimizing risks and improving patient outcomes.
Moreover, technology has also revolutionized the way we learn and teach STEM subjects. Virtual reality, online courses, and interactive simulations have made education more accessible and engaging, allowing students to explore complex concepts in a hands-on manner.
Technology has also facilitated collaboration among STEM professionals. Through online platforms and communication tools, scientists, engineers, and mathematicians from different parts of the world can collaborate on research projects, share knowledge, and accelerate the pace of discovery.
The Impact of Innovation on STEM Education
As the world becomes increasingly reliant on STEM, it is crucial to foster a strong foundation in these disciplines from an early age. The latest innovations in STEM education aim to bridge the gap between theory and practice, making learning more enjoyable and relatable for students.
Through project-based learning and hands-on experiments, students can apply their theoretical knowledge to real-world problems, fostering critical thinking and problem-solving skills. Additionally, the integration of coding and robotics in classrooms empowers students to develop computational thinking skills, preparing them for the digital future.
STEM education also emphasizes the importance of creativity and innovation. Students are encouraged to think outside the box, explore different solutions, and take risks. This fosters an entrepreneurial mindset and prepares them to become the next generation of innovators and leaders.
Furthermore, STEM education equips students with essential skills for the 21st century workforce. The ability to analyze data, think critically, collaborate, and adapt to new technologies are highly sought after in today's job market. By providing students with a strong STEM foundation, we are preparing them for a wide range of career opportunities and ensuring their success in an increasingly competitive global economy.
In conclusion, the current landscape of STEM is characterized by the integration of technology, the pursuit of innovation, and the emphasis on STEM education. As technology continues to advance and shape our world, STEM professionals and educators play a crucial role in driving progress and preparing future generations for the challenges and opportunities that lie ahead.
Breakthroughs in Science Innovation
Science forms the bedrock of any STEM discipline, and recent breakthroughs have opened up remarkable possibilities for the future. From advancements in biology to innovations in physical sciences, let's explore some of the most significant developments in these fields.
Advancements in Biological Sciences
In recent years, breakthroughs in biological sciences have paved the way for groundbreaking discoveries in healthcare and agriculture. Gene editing technologies such as CRISPR-Cas9 offer unprecedented possibilities for tackling genetic disorders by precisely modifying DNA sequences.
One of the most remarkable applications of CRISPR-Cas9 is in the field of cancer research. Scientists have been able to use this technology to target and modify cancer-causing genes, potentially opening up new avenues for personalized cancer treatments. By identifying specific genetic mutations responsible for the development of tumors, researchers can now design targeted therapies that could revolutionize cancer treatment.
Furthermore, the field of synthetic biology has gained momentum, enabling scientists to engineer microorganisms for various applications. From producing sustainable biofuels to creating new drugs, the potential of synthetic biology to address global challenges is immense.
Imagine a future where we can produce biofuels from renewable sources, reducing our dependence on fossil fuels and mitigating the impact of climate change. Synthetic biology has the potential to make this a reality by designing microorganisms that can efficiently convert organic waste into clean and sustainable energy sources.
Innovations in Physical Sciences
The physical sciences continue to unlock the secrets of the universe, with innovations that redefine our understanding of matter and energy. Quantum computing, for example, holds the promise of revolutionizing computational power, solving complex problems that were previously intractable.
Quantum computers harness the principles of quantum mechanics to perform calculations at an exponentially faster rate than classical computers. This breakthrough has the potential to transform fields such as cryptography, optimization, and drug discovery. With the ability to process vast amounts of data and solve complex mathematical problems in a fraction of the time, quantum computing could propel scientific research and technological advancements to unprecedented heights.
Additionally, developments in materials science have led to the creation of new materials with remarkable properties. Graphene, a single layer of carbon atoms arranged in a hexagonal lattice, possesses extraordinary strength, conductivity, and flexibility, making it a game-changer in various industries.
Graphene's unique properties have the potential to revolutionize electronics, energy storage, and even healthcare. Its exceptional conductivity makes it an ideal material for creating faster and more efficient electronic devices, while its strength and flexibility make it suitable for applications in aerospace and construction. Moreover, researchers are exploring the use of graphene in biomedical devices, such as biosensors and drug delivery systems, which could significantly improve diagnostics and treatment methods.
Technological Innovations Reshaping STEM
Technology remains at the forefront of STEM innovation, constantly pushing boundaries and transforming industries. Let's explore some of the emerging technologies that are reshaping the way we approach scientific discovery and engineering solutions.
One of the most exciting emerging technologies in STEM is artificial intelligence (AI). AI algorithms can process vast amounts of data, uncover patterns, and make predictions, enabling us to solve complex problems efficiently. For example, in the field of healthcare, AI is being used to analyze medical images and detect diseases at an early stage, potentially saving lives.
In addition to AI, machine learning is also revolutionizing STEM. Machine learning algorithms can learn from data and improve their performance over time without being explicitly programmed. This technology has applications in various fields, from finance to transportation. For instance, machine learning algorithms are used in autonomous vehicles to analyze sensor data and make real-time decisions to ensure safe driving.
Another emerging technology that is reshaping STEM is virtual reality (VR). VR technology has the potential to transform education and training experiences. Immersive simulations allow students and professionals to practice skills in a safe and controlled environment, making learning more engaging and effective. For example, in medical training, VR simulations can provide a realistic environment for surgeons to practice complex procedures before performing them on real patients.
Emerging Technologies in STEM
Emerging technologies such as AI, machine learning, and VR are just the tip of the iceberg. There are many other exciting innovations that are reshaping STEM and pushing the boundaries of what is possible.
One such innovation is 3D printing. 3D printing technology allows us to create physical objects layer by layer, based on digital designs. This has revolutionized manufacturing processes, making it faster, more cost-effective, and customizable. In the medical field, 3D printing is being used to create patient-specific implants and prosthetics, improving the quality of life for many individuals.
Another emerging technology with great potential is quantum computing. Quantum computers use the principles of quantum mechanics to perform computations that are exponentially faster than traditional computers. This technology has the potential to revolutionize fields such as cryptography, optimization, and drug discovery. Scientists are currently working on developing practical quantum computers that can solve complex problems that are currently intractable.
The Future of STEM with AI and Robotics
As AI and robotics advance, their applications in STEM fields are becoming increasingly prevalent. In industries like manufacturing and logistics, robotic automation is streamlining processes and improving efficiency. Robots can perform repetitive tasks with precision and speed, freeing up human workers to focus on more complex and creative tasks.
Furthermore, AI-driven algorithms are enhancing our understanding of complex systems and enabling us to make informed decisions. From predicting climate change patterns to optimizing supply chains, AI is helping us tackle intricate challenges on a global scale. For example, in the field of environmental science, AI is being used to analyze satellite data and model the impact of human activities on the environment.
In conclusion, technology is continuously reshaping STEM, opening up new possibilities and transforming the way we approach scientific discovery and engineering solutions. From AI and machine learning to VR and robotics, these emerging technologies are revolutionizing industries and pushing the boundaries of what is possible. The future of STEM holds even more exciting innovations that will continue to shape our world.
Engineering Breakthroughs in STEM
Engineering plays a critical role in transforming scientific discoveries into practical solutions. Let's explore some of the remarkable engineering breakthroughs that are shaping the future of STEM.
Sustainable Engineering Innovations
With sustainability becoming an increasingly pressing issue, engineers are developing innovative solutions to address environmental challenges. From renewable energy technologies like solar panels and wind turbines to eco-friendly materials and smart infrastructure, sustainable engineering is helping build a more sustainable future.
The Intersection of Engineering and Technology
The fusion of engineering and technology has given rise to remarkable inventions that have transformed our lives. Internet-enabled devices, autonomous vehicles, and smart cities are just a few examples of how engineering and technology converge to create seamless and interconnected systems.
Mathematical Innovations in STEM
Mathematics serves as the language of science and technology, enabling us to model and analyze complex phenomena. Let's explore two key areas where mathematical innovations are driving progress in STEM.
The Role of Data Science in STEM
In the era of big data, data science has emerged as a powerful tool for extracting insights and making data-driven decisions. By applying statistical analysis and machine learning algorithms, data scientists can uncover patterns and correlations, enabling breakthroughs in various fields.
From predicting disease outbreaks to optimizing manufacturing processes, data science is transforming industries and driving innovation.
The Impact of Computational Mathematics
Computational mathematics plays a crucial role in solving complex problems through numerical methods and simulations. From weather prediction models to optimizing financial portfolios, computational mathematics enables us to analyze vast amounts of data and make accurate predictions.
Furthermore, it underpins the development of algorithms for AI and machine learning, enhancing their capabilities and powering advancements in various disciplines.
Conclusion
The latest innovations in STEM are revolutionizing the way we live, learn, and solve problems. From advancements in technology to breakthroughs in science and engineering, these innovations have the potential to shape a brighter future for all. As we continue to explore new frontiers and push boundaries, it is essential to foster a culture of curiosity, collaboration, and lifelong learning to fully harness the power of STEM innovations.