Employer Resources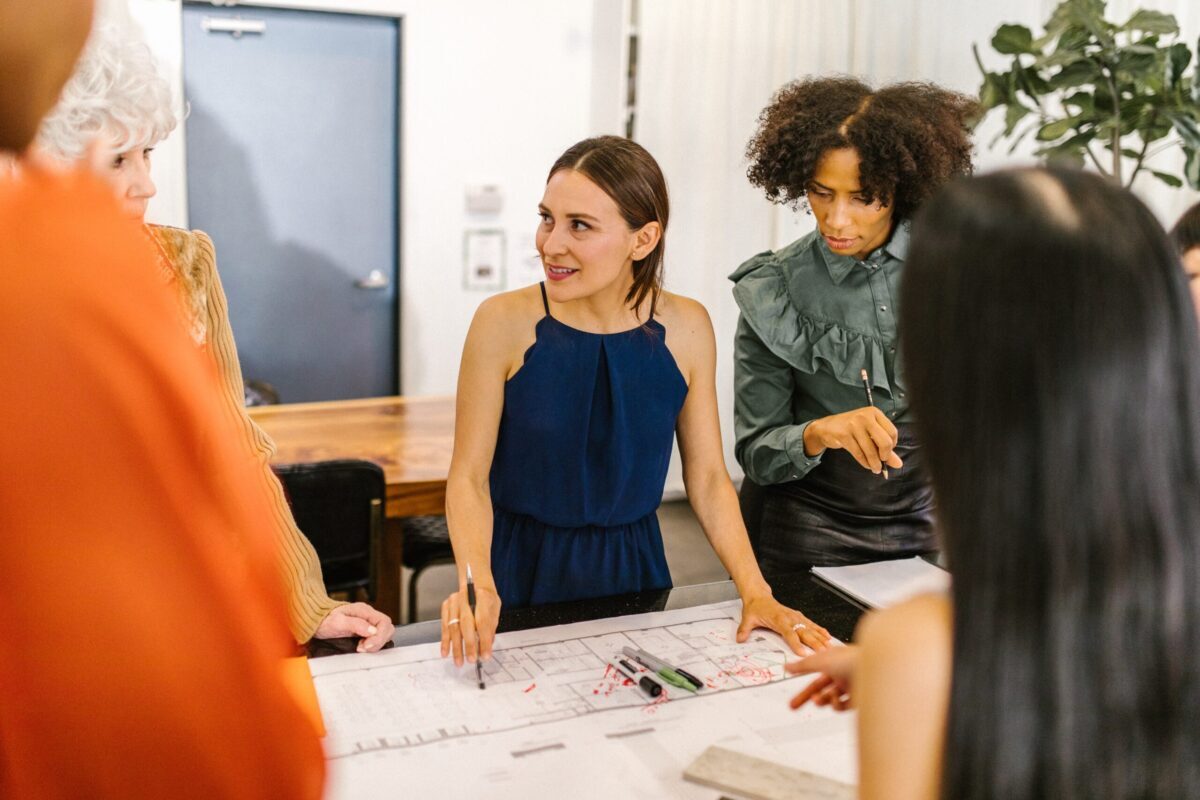 Workplace Leadership Guide: Ways to Motivate and Retain Your Team
April 14, 2023
A motivated team goes a long way in the workplace, especially when it comes to productivity and retention.
Despite a changing economy, many professionals report looking for a new job due to feeling unmotivated, burnt out, not being compensated enough or lack of appreciation by upper management. Monster found that a whopping 96% of workers are actively looking or are open to new positions.
With many workers looking for new positions, organizations are looking for ways to motivate and retain their employees. Read this article for tips to motivate your employees, increase retention and improve business efforts.
Communicate Effectively
The first thing that needs to be established when figuring out how to motivate and retain employees is to ensure that there is an effective and professional way of communicating with them.
Communication is a simple concept that goes a long way when it comes to employee satisfaction. Zippia found that teams that have an effective communication strategy see up to a 25% increase in overall productivity. There is also ample opportunity for improvement by employers, as the study also found that only 7% of US workers view the communication efforts at their organization as accurate, open and timely.
Effective communication is not only the way managers say things to their employees, but also the way they write messages, talk with them on the phone, as well as their body language and facial expressions.
A way to improve communication is to do an internal observation of the current communication practices. Ask questions like:
Are directions being given in an effective way?
Is professional language being used in emails?
When giving feedback, what is the demeanor being used by the manager?
After asking these questions, organizations can analyze the results and then create a game plan on how to tackle any problems or roadblocks that come up.
Another way of learning how to effectively communicate with team members is to ask them directly about their current thoughts on the way communication is being handled. This can be done through a one-on-one meeting or even anonymous surveys to get accurate results.
Approaching these communication problems head-on can give organizations the solutions to improve this problem and create a better working environment for their employees.
Acknowledge Accomplishments
Having a motivated team not only helps with retention but it can also impact the overall business. Gallup discovered that highly engaged employees, on average, bring 18% more sales to the organization. A great way to keep employees engaged and motivated is to recognize and award accomplishments.
Simply acknowledging accomplishments can go a long way for both the employee and manager especially as 44% of employees have reported leaving their job for not being adequately acknowledged for their achievements.
This type of recognition can be as simple as pulling an employee to the side and telling them that they are doing a great job with their work or delivering them a handwritten note about their recent achievements.
If a manager is looking for a more extravagant way to showcase successes, consider having an organization- or team-wide award program and/or ceremony by giving out physical signs of achievements to employees. This can include giving trophies, certificates or even monetary prizes.
There are many other ways to acknowledge employee achievements which include:
Providing/taking employees out to lunch
Post employee wins on social media or in company chats
Implement a point-based achievement program
Host company-wide celebrations
Offering these types of programs and incentives can greatly improve an employee's morale and encourage them to keep up the great work that they are providing.
Offer Career Development
Career development is not only important to helping improve the skills of an employee, but can also impact their retention at an organization. Harvard Business Review found that 94% of employees would stay at a company longer if they were offered career development courses and programs.
One way to offer career development to employees is to encourage creative ways to solve problems. For example, if there is a system in place that has been used for over 20 years at the organization, ask employees to brainstorm on ways to improve the processes within the system. This will not only encourage the transformation of old systems but will also encourage creative thinking that may unlock new skills and passions.
If it is possible within the company budget, also consider sending employees to conferences or enrolling them in webinars that will improve their line of work. There are thousands of conferences and webinars held every year that focus on very niche subjects of professionalism/skills. There is almost certainly an event that will benefit an employee's professional development and allow them to meet others that share the same field of work as them.
More ways to provide career development to employees include:
Offering continuing education stipends
Skill based training
Hosting networking events
Offering these types of problems will allow employees to expand their skills and improve their happiness with the organization.
Participate in Team-Building Exercises
Many employees want to work for an organization where they are putting in meaningful work and feel like they are part of a community. Gusto found that over 80% of employees feel that a sense of community is important to them in a job. An excellent way to build community within an organization is to offer and encourage team-building exercises.
A great example of an effective team-building activity is volunteering in the local community. This will not only make employees feel more connected with one another but will also be helping the greater good.
If a manager oversees a fully remote team, there are still ways to build teamwork even in a virtual setting. A great way to bring together a virtual team, is to create virtual meetings dedicated to team-building. A great example of this is to host a virtual game show. This can be done by a manager or even a 3rd party company that specializes in these types of virtual events. This will encourage competition, teamwork and fun to break up a workday.
Here are some other team-building exercises that managers can consider:
Host a scavenger hunt
Have a lunch and learn
Form an intramural sports league
Take personality tests and discuss results
Consider these activities to build morale and bring coworkers closer to one another.
—
Making these changes can go a long way in an organization that may be struggling with employee retention and motivation.
Looking for a job board that can help you bring in motivated talent to your team? Check out STEMHUNTER, a STEM-focused job board.