Interviews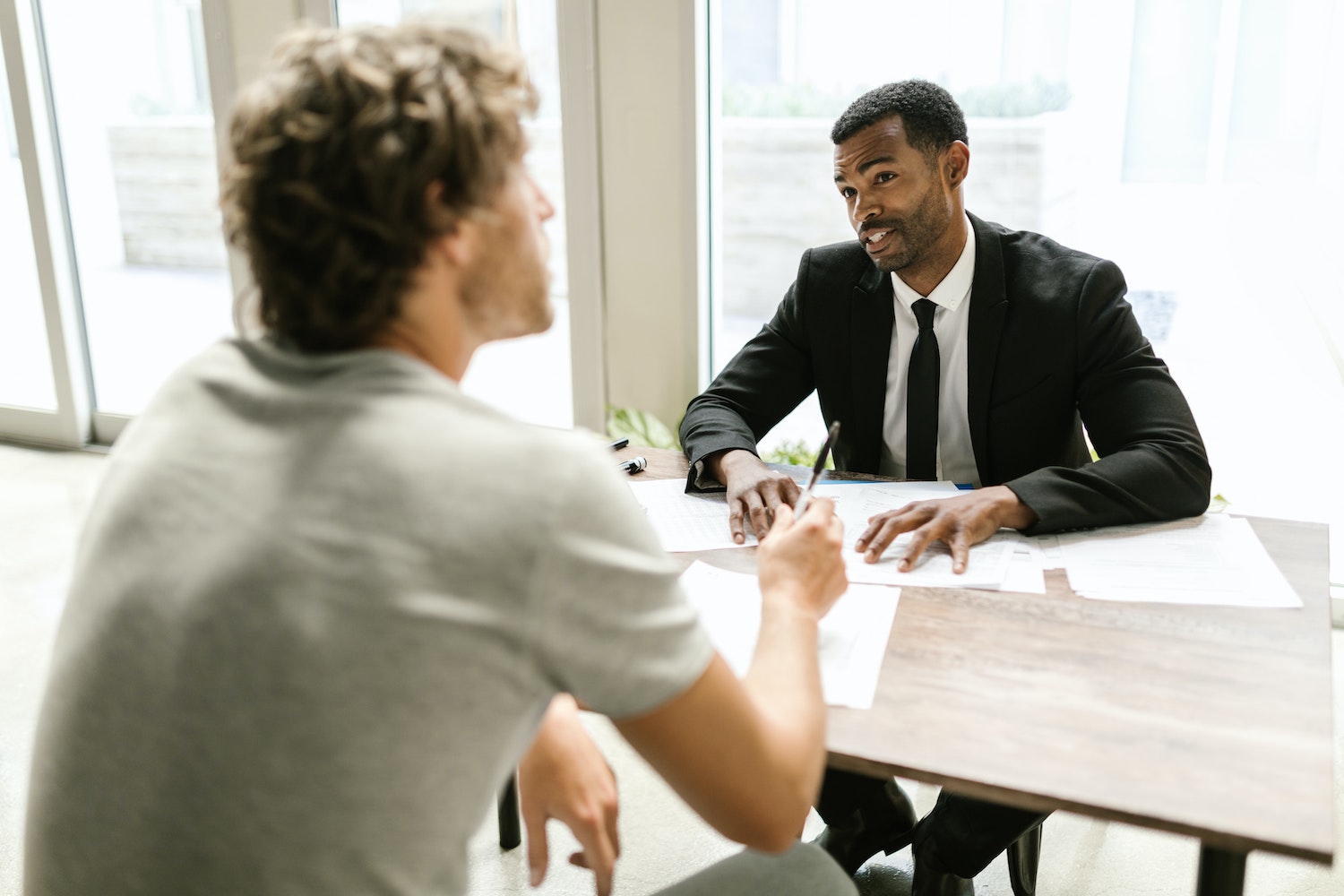 How to Land a Job as an Accountant
October 16, 2023
Aspiring accountants are often faced with the challenge of finding employment in a competitive job market. However, with the right skills, preparation, and networking, you can increase your chances of landing a job as an accountant. In this article, we will explore the key steps and strategies you can take to secure a rewarding career in accounting.
Understanding the Role of an Accountant
Before diving into the job search process, it is important to have a comprehensive understanding of the role of an accountant. Accountants play a vital role in the financial health of organizations by preparing and examining financial records. They ensure accuracy, compliance with regulations, and help businesses make informed financial decisions.
Accountants are not just number crunchers; they are strategic thinkers who provide valuable insights and recommendations to drive business growth. They are the financial backbone of an organization, ensuring that financial transactions are recorded accurately and financial statements are prepared in accordance with generally accepted accounting principles.
One of the key responsibilities of an accountant is financial statement preparation. They meticulously analyze financial data, including income statements, balance sheets, and cash flow statements, to provide a clear picture of an organization's financial performance. This information is crucial for stakeholders, such as investors, creditors, and management, to make informed decisions about the company's future.
In addition to financial statement preparation, accountants are also responsible for tax planning and compliance. They stay up-to-date with ever-changing tax laws and regulations to ensure that businesses are in compliance and taking advantage of any available tax benefits. Accountants work closely with tax authorities and provide guidance on tax strategies to minimize tax liabilities while maximizing financial benefits for the organization.
Budgeting is another important aspect of an accountant's role. They collaborate with management to develop and monitor budgets, ensuring that financial resources are allocated efficiently and effectively. Accountants analyze historical financial data, market trends, and business goals to create realistic budgets that align with the organization's strategic objectives. They also provide regular reports on budget variances and offer recommendations for cost-saving measures or revenue enhancement opportunities.
Auditing is yet another critical responsibility of an accountant. They conduct internal audits to assess the effectiveness of internal controls and identify any potential risks or irregularities. Accountants review financial transactions, processes, and procedures to ensure compliance with company policies and industry standards. They provide recommendations for improving internal controls and minimizing the risk of fraud or financial misstatements.
Skills Required for an Accountant
Aside from financial expertise, accountants need strong communication and problem-solving skills. They should be proficient in accounting software and have a thorough understanding of taxation laws and regulations. Additionally, attention to detail, organizational skills, and the ability to work well under pressure are highly valued in the accounting field.
Accountants must possess excellent analytical skills to interpret financial data and identify trends or patterns. They need to be able to think critically and strategically to provide valuable insights and recommendations to management. Strong attention to detail is essential to ensure accuracy in financial reporting and compliance with regulations.
Effective communication skills are crucial for accountants to interact with various stakeholders, including clients, colleagues, and regulatory authorities. They need to be able to clearly explain complex financial concepts to non-financial individuals and provide guidance on financial matters.
Problem-solving skills are also important for accountants as they often encounter complex financial issues that require creative solutions. They need to be able to analyze problems, identify potential solutions, and make informed decisions to resolve financial challenges.
Accountants also need to be adaptable and open to continuous learning. The field of accounting is constantly evolving, with new regulations, technologies, and industry trends emerging. Accountants must stay updated with these changes and continuously enhance their skills to remain effective in their roles.
Preparing for Your Career in Accounting
Building a strong foundation is key to kickstarting your career in accounting. While a degree in accounting or finance is typically required, consider pursuing additional certifications and licenses to enhance your credentials.
Relevant Educational Background
A bachelor's degree in accounting or finance is often a minimum requirement for entry-level accounting positions. Coursework in areas such as financial accounting, managerial accounting, and taxation provide the necessary knowledge and skills to excel in the field. Consider pursuing an advanced degree, such as a Master's in Accounting or a Certified Public Accountant (CPA) certification, to stand out from the competition.
When it comes to choosing a bachelor's degree program, it's important to consider the reputation and accreditation of the institution. Look for programs that have strong ties to the accounting industry and offer opportunities for internships or co-op experiences. These practical experiences can give you a competitive edge and help you build a professional network.
While pursuing your degree, take advantage of any extracurricular activities or student organizations related to accounting. Joining clubs like the Accounting Society or participating in accounting competitions can provide valuable networking opportunities and demonstrate your commitment to the field.
Furthermore, consider seeking out additional certifications or licenses that are relevant to your career goals. For example, if you're interested in working in the field of taxation, obtaining an Enrolled Agent (EA) certification can showcase your expertise in this area. Similarly, if you're interested in forensic accounting, consider pursuing a Certified Fraud Examiner (CFE) certification.
Certifications and Licenses
In addition to a degree, obtaining professional certifications can greatly enhance your employability as an accountant. The CPA designation is highly respected and is often required or preferred by employers. Other certifications, such as Certified Management Accountant (CMA) or Certified Internal Auditor (CIA), can also open doors to desirable job opportunities.
When pursuing certifications, it's important to research the requirements and eligibility criteria. Some certifications may require a certain number of years of professional experience or completion of specific coursework. Take the time to understand the process and create a plan to meet the necessary requirements.
Obtaining certifications not only demonstrates your knowledge and skills in a particular area of accounting but also shows your commitment to professional development. Many certifications require ongoing continuing education to maintain the credential, ensuring that you stay up-to-date with the latest industry trends and regulations.
Additionally, consider joining professional organizations such as the American Institute of Certified Public Accountants (AICPA) or the Institute of Management Accountants (IMA). These organizations offer networking opportunities, access to resources, and professional development events that can further enhance your career prospects.
In conclusion, while a degree in accounting or finance is a crucial first step, it's important to go above and beyond to prepare for a successful career in accounting. Pursuing advanced degrees, obtaining relevant certifications and licenses, and actively participating in professional organizations can help you stand out in a competitive job market and position you for long-term success in the field.
Crafting an Impressive Accountant Resume
Your resume serves as a crucial marketing tool to showcase your skills and experience to potential employers. Tailoring it to the specific job description significantly increases your chances of getting noticed by hiring managers. A well-crafted accountant resume can open doors to exciting career opportunities in the world of finance and accounting.
When it comes to highlighting your skills and experience, it is essential to focus on the aspects that are most relevant to the accounting field. Employers are looking for candidates who possess a strong foundation in financial analysis, budgeting, and tax preparation. Therefore, it is crucial to emphasize your proficiency in these areas.
In addition to your formal education, including details of internships, part-time jobs, or volunteer work can be highly beneficial. These experiences can demonstrate your abilities and provide real-world examples of your skills in action. For instance, if you have worked as an intern at a reputable accounting firm, you can mention how you assisted in preparing financial statements or conducting audits.
Quantifying your achievements is another effective way to make your resume stand out. Employers appreciate candidates who can demonstrate their impact on previous roles. For example, you can mention how you contributed to cost savings by implementing efficient financial processes or how you generated revenue through effective tax planning strategies. These concrete examples not only showcase your abilities but also provide evidence of your value as an accountant.
Highlighting Your Skills and Experience
When crafting your resume, emphasize your relevant skills and experience in the accounting field. Include details of internships, part-time jobs, or volunteer work that demonstrate your abilities. Quantify your achievements by providing concrete examples of cost savings, revenue generation, or process improvements you've contributed to in previous roles.
Furthermore, it is essential to highlight any specialized skills or certifications that you possess. For instance, if you are proficient in using accounting software such as QuickBooks or have obtained a Certified Public Accountant (CPA) designation, be sure to mention these qualifications. These additional skills can set you apart from other candidates and demonstrate your commitment to professional development.
Tailoring Your Resume to the Job Description
Customize your resume for each job application by carefully reviewing the job description and aligning your skills and experiences with the requirements. Tailoring your resume shows employers that you have taken the time to understand their specific needs and have the qualifications to meet them.
One effective way to tailor your resume is by using keywords from the job posting. Many companies use Applicant Tracking Systems (ATS) to scan resumes for specific keywords. By incorporating relevant keywords into your resume, you can increase the chances of your application making it through the initial screening process. However, it is important to remain honest and transparent about your abilities. Only include keywords that accurately reflect your skills and experiences.
In addition to using keywords, you can also highlight specific achievements or experiences that directly relate to the job description. For example, if the job posting emphasizes the need for strong financial analysis skills, you can mention a project where you conducted a comprehensive financial analysis and provided valuable insights to the management team.
Remember, tailoring your resume is not about fabricating information or exaggerating your qualifications. It is about presenting your skills and experiences in a way that aligns with the needs of the employer. By customizing your resume for each job application, you can increase your chances of standing out from the competition and securing an interview.
Nailing the Accountant Job Interview
Once you've impressed potential employers with your resume, the next step is to ace the job interview. Prepare for common interview questions and showcase your professionalism throughout the process.
Common Interview Questions for Accountants
Accounting interviews commonly include questions about your technical knowledge, experience with accounting software, problem-solving abilities, and teamwork skills. Prepare thoughtful responses that demonstrate your expertise and highlight your ability to contribute to the organization's financial success.
Presenting Yourself Professionally
During the interview, dress professionally and conduct yourself with confidence and poise. Research the company beforehand to demonstrate your interest and ask insightful questions about the company's financial goals and challenges. Maintain eye contact, listen attentively, and articulate your answers clearly and concisely.
Networking in the Accounting Industry
Networking plays a crucial role in the accounting industry, allowing you to connect with professionals who can provide valuable insights and job opportunities. Consider joining professional accounting organizations and leverage social media platforms to expand your network.
Joining Professional Accounting Organizations
Membership in professional accounting organizations, such as the American Institute of Certified Public Accountants (AICPA) or the Institute of Management Accountants (IMA), can provide access to networking events, continuing education opportunities, and industry resources. Engage actively in these organizations to build relationships with peers, mentors, and potential employers.
Leveraging Social Media for Networking
Use social media platforms, such as LinkedIn, to connect with professionals in the accounting field. Engage in relevant discussions, share thought leadership content, and build a professional online presence. Networking through social media can help you discover job openings, gain industry insights, and connect with influential individuals in the accounting community.
By understanding the role of an accountant, preparing for your career, crafting an impressive resume, nailing the job interview, and networking effectively, you can increase your chances of landing a job as an accountant. Stay committed to continuous learning, honing your skills, and staying updated on industry trends to thrive in this rewarding profession.
Ready to start your accounting career? Search jobs now on STEMHUNTER.com!